Is Influencer Marketing becoming a more important ranking factor for Google?  Recent analysis of data from its current core update shows that it is. 
My friend Michel Fortin shared a LinkedIn post from another SEO, Olaf Kopp on his analysis of data provided by SISTRIX GmbH.  The article was regarding Google's current core update which focuses on fine tuning relevance and E-A-T.
The data from SISTRIX GmbH seems to suggest a correlation between video and the increased visibility of sharing platforms like YouTube and TikTok.  Concluding that video itself, has gained in importance as a ranking factor.
However, what Olaf noticed, in his analysis of their data, was that the increased visibility seemed to be mainly in part to platform profile pages.  He also had this to say….

Olaf then links to his article at Search Engine Land Entities and E-A-T: The role of entities in authority and trust.  In that article under the heading "What this all means for SEOs and content marketers" he states…
"For findability on Google, but also in general, SEOs and online marketers should focus not only on content, link building, crawling and indexing control but also on the effects on ranking through brand building. This requires collaboration with the people responsible for branding and PR. This way, possible synergies can already be taken into account during the campaign conception.
I do agree with this as it further validates my own findings. However, I'm not 100% clear on this sentence "This requires collaboration with the people responsible for branding and PR".
Olaf may have been referring mainly to PR & Branding firms or even In-house teams, the sentence that follows seems to support that.  But this could simply be written this way for his intended audience.
IMPORTANCE OF PR AND BRANDING
Either way, whether he meant the only way forward was through PR and Branding firms or through using PR and Branding strategies in general, Olaf is right.
If you want the best chance of achieving page one rankings and all the benefits that go with it, moving into the future. You're going to have to start incorporating PR and Branding in some capacity.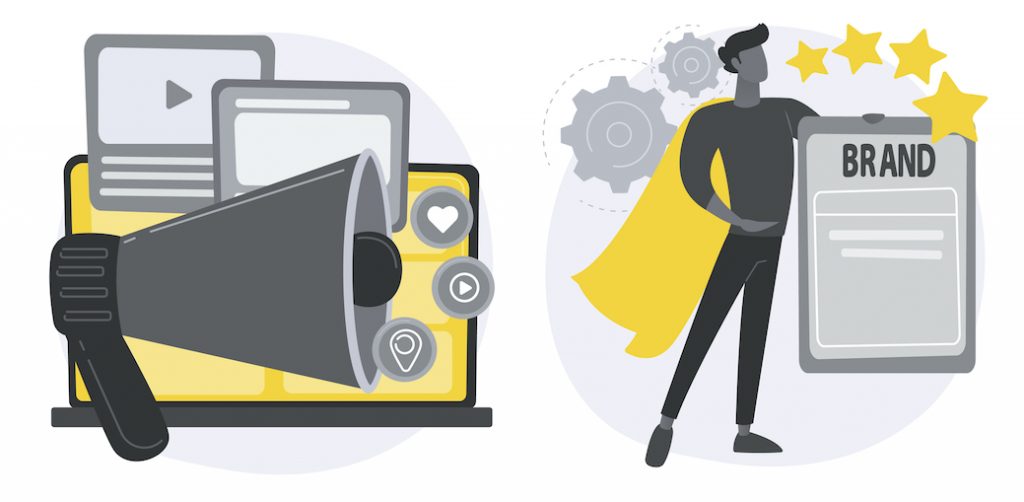 So, what does this mean for micro businesses, startups, side hustles & affiliate marketers who can't squeeze a top PR or Branding firm/team into their budget.  Will they now have to be happy with less than optimum results?
And what about SEOs.  Is collaborating with PR and Branding firms going to be their only option to deliver optimum results for clients?
Of course not, after all, what do PR and Branding firms do?
Public Relations is about building & managing relationships and branding is focused on creating identity.
This can be done, at least to some extent and to great benefit through Influencer Marketing 

INFLUENCER MARKETING
As a consultant, I have developed influencer marketing campaigns for businesses, and I also utilize influencers in my own digital marketing efforts.
The methods I use involve different campaign types and collaboration with multiple influencers on social media, video platforms and blogs.  
Different formats were also used including. text posts, images, video and infographics.
Based on my own experience I can say with certainty that Influencer marketing can produce more than just favorable results with increasing:
Awareness
Reach
Engagement
Authority
Trust
Rank
Relationships were built through collaboration. Overall results were more leads and increased sales with an ROI that exponentially outperformed text & display advertising
You don't need to work with PR or Branding firms to reap the benefits that Olaf discusses in his article or to get results like mentioned above.  There are lots of nano & micro influencers in practically every niche that you can collaborate with.
The next to the last paragraph in Olafs article reads:

In other words, the content you own that gets posted to highly valued trusted social profiles (Influencers), on certain platforms, that mention your brand, and links to your pages, can increase the authority of your brand. At the same time it will increase keyword rankings .
If Google can easily see a direct relationship of the company, the content creator (author) and the influencers owned media (social profile/video channel). The easier it will be to rank related content posted in collaboration with that influencer.
Conclusion:
The influencer marketing industry has grown from $1.6 billion in 2016 to a whopping present day $14.1 billion. On top of that, the number of companies and agencies providing Influencer services has grown by nearly 30%.
Its already becoming quite apparent that Google current core update is looking closely at trust, authority and giving weight to social profiles as well as the influencers who own them.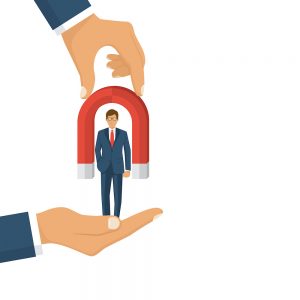 Influencer marketing is not difficult to learn, it's more about building relationships through collaborations. Campaigns can be win-win for both parties involved, so many influencers, especially nano and micro are open to collaboration if you have value that you can offer to their following.
To learn more about Influencer Marketing and how you can start increasing your websites engagement, traffic, leads, rankings and sales. I recommend that you download this free OPTIMIZED INFLUENCE guide